Petroleum products play a major role in fueling the economy of the world but the pollution they create has become a critical issue. Understanding the diversity present in pipeline muck will help with the exploration of new microbial strains with better hydrocarbon degrading capacities for bioremediation of polluted sites.
Case study
Microbial Community in Petroleum Contaminated Soil Metagenome: reanalyzing EBI project SRP045198, sample SRR1536107
Characterization of soil microbial community in a weathered petroleum hydrocarbon contaminated soil.
Figure 1. Seqomics' reanalyzation (right) shows extended view of bacterial taxas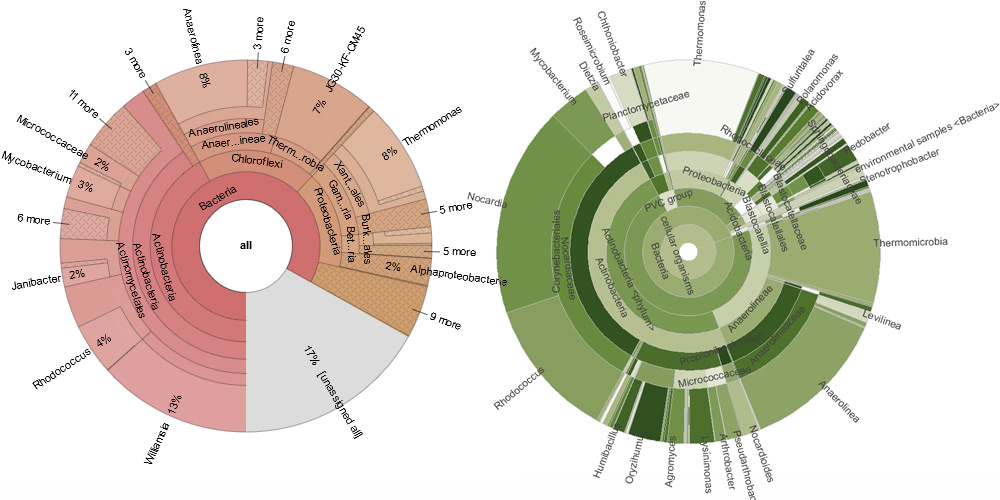 Links